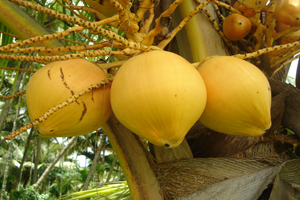 Day 01: Chennai / Kanchipuram / Mahabalipuram
Arrival Chennai airport transfer to Mahabalipuram, enroute visit "Golden city" of Kanchipuram, one of India's oldest town. Also one of India's most sacred sports, Kanchipuram is filled with medieval temples. Soaring towers covered with an astonishing profusion of sculpted images, typically representative of South Indian architecture are everywhere. You'll visit 4 of the most significant temples, all built between the 7th & 8th centuries. This is also a premier silk weaving centre.
Day 02: Mahabalipuram
Breakfast at hotel,Visit of Mahabalipuram – an ancient coastal town not far from Madras. Against the backdrop of a blue ocean and frothing waves are dotted beautifully carved stone images, rock cut temples and glorious friezes – all works of medieval kings. Particularly memorable are, the "Five Rathas,"a stunning group of monolithic monuments and the "Penance of Bhagirath.," a huge fresco carved into a ridge of rock. You'll have time to enjoy the white, sandy beaches – some of the finest in India. Look out for the numerous stone masons at work here chipping and carving likenesses of the images on these ancient complex. Overnight at Hotel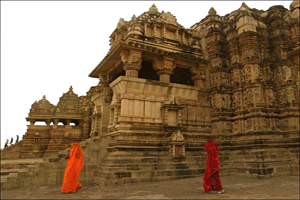 Day 03: Mahabalipuram / Tiruvanamalai
After breakfast drive to Tiruvanamalai, visit the Arunachala Temple is an living symbol of ancient Tamil architecture. The 11 tiered East Rajagopuram temple towers to a height of 217 feet, while the fortified walls pierced with 4 tower entrances offer a formidable look to this vast temple complex . The Pei Gopuram, Tirumanjana Gopuram and Ammanaiammal gopuram are the other three. Overnight at hotel
Day 04: Tiruvanamalai – Pondicherry
After breakfast drive to Pondicherry, overnight at hotel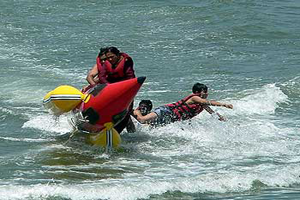 Day 05: Pondicherry
Breakfast at hotel, visit Pondicherry, formerly a French colony, this union territory has the world famous Sri Aurobindo Ashram & contains the Matri Mandir, designed to be the spiritual centre of Auroville. Visit the Pondicherry's beach which is virgin; its golden yellow sand is unpolluted, The Pondicherry Museum Located opposite the Government Park, the Museum provides a glimpse into Pondicherry's rich past and present. Auroville , Auroville is described as the city of Tomorrow where an attempt is made to replicate on much larger scale the experiment that is being carried out in Sri Aurobindo Ashram for the evolution of a new society envisioned by Sri Aurobindo and the Mother where people could live "freely as citizens of the world, obeying one single authority that of the Supreme Truth, a place of peace, concord, harmony". Overnight at Hotel
Day 06: Pondicherry / Chidambaram / Gangaikondacholapuram / Darasuram / Kumbakonam / Tanjore
Breakfast at hotel, visit the 9th Century Shiva temple in Chidambaram which houses a unique Emerald lingam statue. After attending the afternoon prayer, move to Gangaikondacholapuram. Dharasuram is known for its old monuments that reflect Chola architecture. Overnight at hotel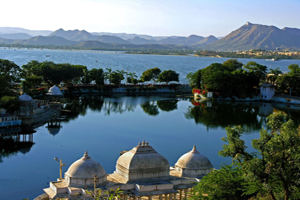 Day 07: Tanjore
Breakfast at hotel, Tanjore was the ancient capital of the Chola king. Visit the Brihadeshwara Temple & Fort built by great Chola king in the 10th century, it is an outstanding example of Chola architecture and is listed in world heritage & Thanjavur Palace & Museum The palace near the temple is a vast building of masonry built by the Nayakas around 1550 and partly by the Maratha. Overnight at Hotel
Day 08: Tanjore to Madurai via Trichy 180 kms 4-5 hours
Breakfast at hotel, en route visit Trichy the ancient temples dedicated to Lord Ganapathi – 434 steps cut out into the rock side and interspersed with shrines, lead to the temple, yet another flight leads to the temple of Lord Shiva. The ascend is climaxed by a magnificient view of the sacred Kaveri river. Visit Srirangam massive temple dedicated to lord vishnu which contains within its walls a bazzar. Arrival Madurai, overnight at hotel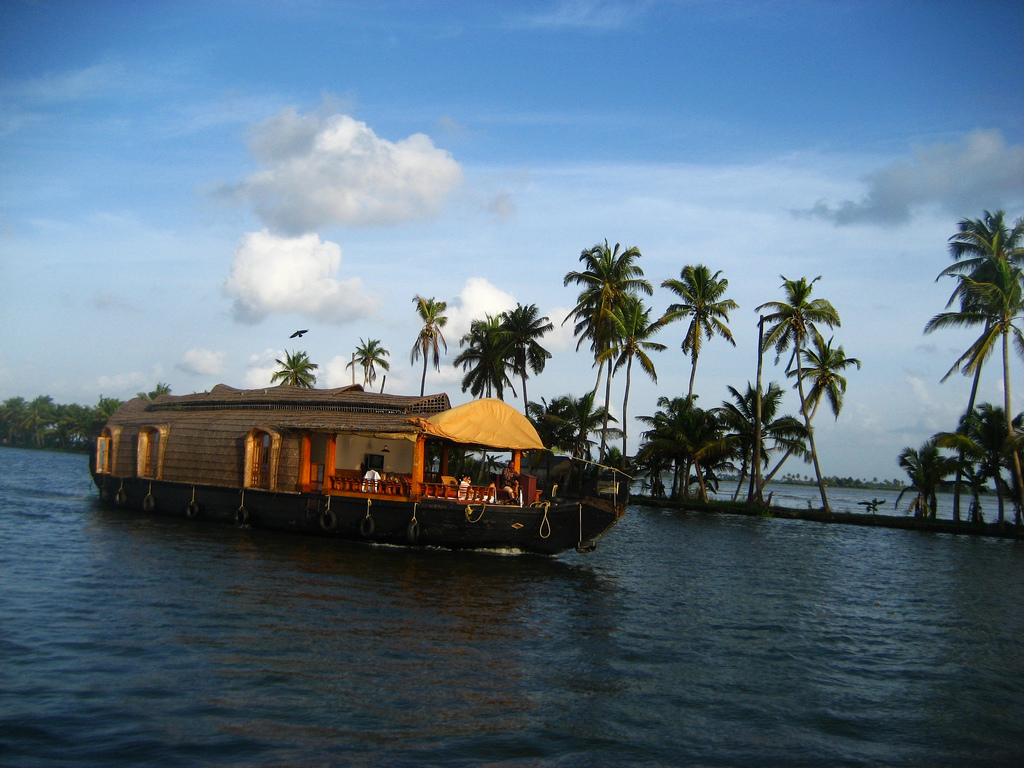 Day 09: Madurai
Breakfast at hotel, Madurai s/s – Madurai is famous for its Meenakshi Temple, one of India's biggest Temples which is dedicated to Meenakshi, the consort of lord Shiva. Exquisite sculptures, hall of thousand pillars, icons, photographs & illustrations make this Temple a famous tourist spot. The Temple is an excellent example of Dravidian architecture. The Meenakshi Temple attracts devotees from all over India and tourists from all over the world. The Temple is bustling with activities from dawn to duskvisit the great Also visit the Tirumala Nayak Palace – a gracious building in the Indo Saracenic style famous for the stucco work on its domes and arches Overnight at hotel
Day 10: Drive Madurai to Periyar 160 kms – 4 hour sdrive
Periyar s/s – Periyar Sanctuary is located 137 km from Madurai. Spread over 777 sq kms of the Cardamom Hills of Western Ghats, it is one of the well known wildlife sanctuaries in the South. Periyar sanctuary attracts a large number of nature lovers every year. It is also called the Thekkady wildlife sanctuary and this place is ideal for watching the animals in their natural habitat. Other attractions of the sanctuary are the sambar, bison, spotted deer, tigers, leopards, malabar flyings squirrels, stripe necked mongooses, etc. There are over 260 species of birds. Visit the Spice planations. Overnight at Hotel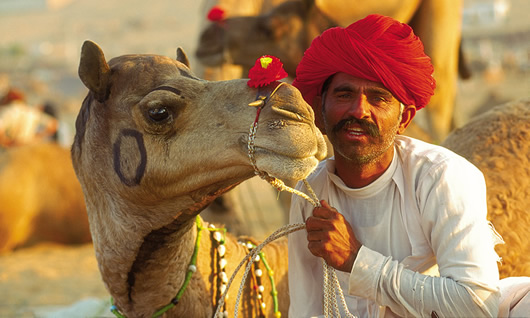 Day 11: Drive to Kumarakom 130 kms 3 hours
Breakfast at hotel & drive to Kumarakom Enjoy the Backwaters cruise – enjoy an incredibly different experience just floating on the waters in a country craft and absorbing this unusual representation of Kerala life. You begin at Kumarakom, Breath-takingly green village Kumarakom slumbers by the Vembanad Lake. On cruise scenery flashes up vivid contrasts of lush green and deep blues. For as far as the eye can see are bountiful spreads of coconut palms, many dotted with men who have clambered up to tap the nectar of the palm. Overnight in Houseboat.
Day 12: Arrive Allepey & drive to Marari 20 kms
Breakfast on board, arrival Allepey & drive to Marari, Marari Beach is an endless vista of sand and surf, an authentic experience of the world of Kerala's traditional fishing villages, and a recreation of an ancient, harmonious way of life. The village of Maraikulam lies on a forgotten shore, midway up the Malabar Coast. Overnight at Marari Beach Resort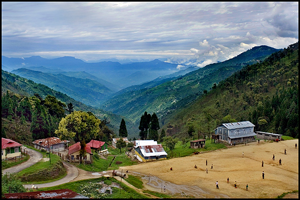 Day 13: Drive Marari to Cochin 65 kms 90 Minutes
Breakfast at hotel, drive to Cochin.
Afternoon visit Cochin – Cochin one of Kerala's most interesting experiences. This is a natural harbour created by the famed underwater Malabar mudbanks whose unique quality ensures that the rougher the seas are outside, the calmer the waters are within the harbour. Here at dusk, the dim silhouettes of the huge merchant ships can be seen, patiently awaiting their turn for a berth in the docks. enturies ago, tales of this exotic coastal strip had crossed the vast ocean & attracted an answering gleam in a Portuguese eye. Vasco da Gama arrived, to place Cochin on the world map. Cochin has a delightfully cosmopolitan look. A Jewish synagogue, Portuguese churches, mosques & Hindu Temples co-exist amicably in a typical example of Indian secularism. Overnight at Hotel
Day 14: Cochin / Onward destination
Breakfast at hotel & transfer to airport for flight to onward destination.