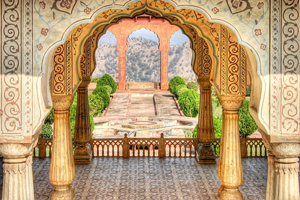 Day 01: Arrival Delhi, transfer to hotel
Arrival Delhi airport, transfer to hotel.
Day 02: Full day visit of Delhi, overnight at hotel
Breakfast at hotel, visit Old Delhi: Visit Jama Mosque (1650 A.D) and drive through fabled Chandni Chowk (Moonlight Square), the main area of the old city. Visit the Red Fort (1639-48 A.D),built by the builder of the Taj Mahal – Shah Jehan and famous for its delicately carved, inlaid and marbled Royal Chambers. Raj Ghat – where the Father of the Nation, Mahatma Gandhi was cremated (1948 A.D), visit New Delhi: Visit Humayun's Tomb (1565 A.D) aptly called the redecessor of Taj Mahal. Drive past Safdarjang's Tomb (1753 A.D), and visit the Qutub Minar – 72 meters high and one of the prefect towers of the Persian World.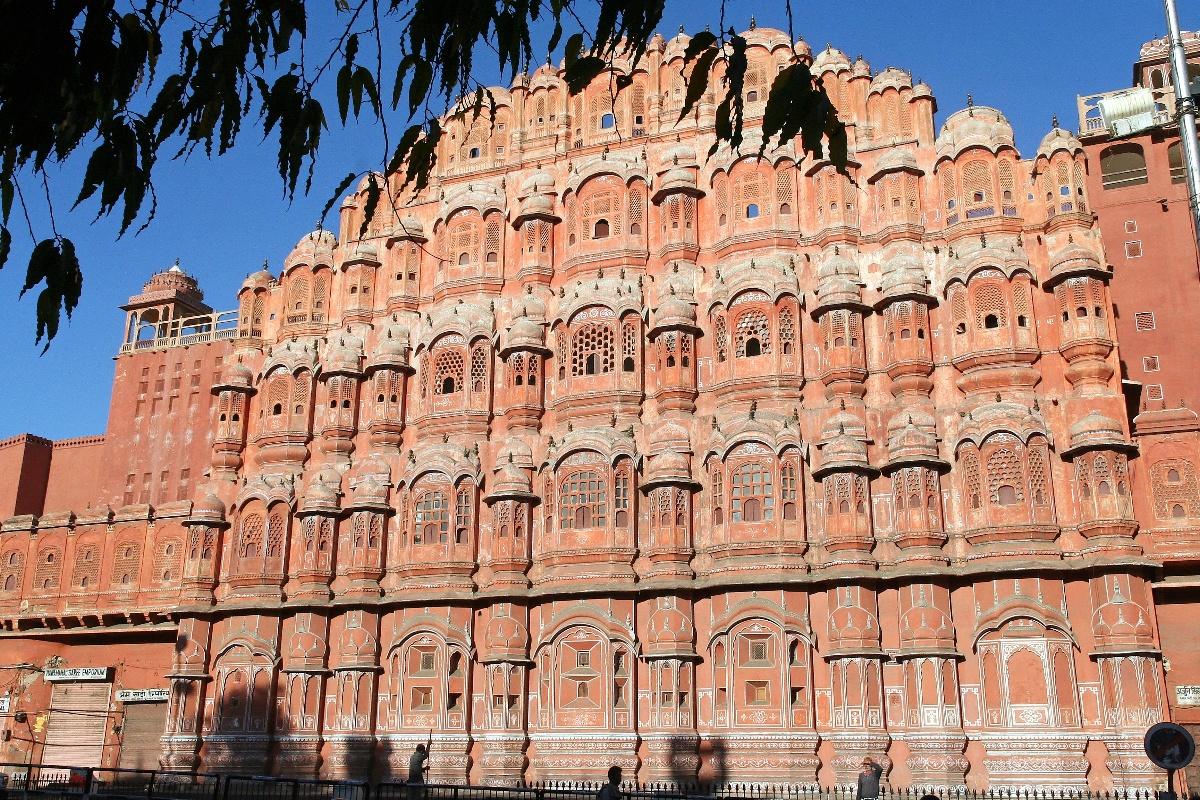 Day 03: Drive Delhi – Mandawa – 260 kms, 5-6 hours drive
Breakfast at hotel, drive Delhi to Mandawa, Mandawa is a small town in the heart of Shekhawati region. The place is known not only for it havelis but also for its Fort Palace. The structure of the palace reminds of the cultural and social importance of this region in the past, visit Mandawa's beautiful frescoes, havelis and mansions. Overnight at hotel.
Day 04: Mandawa – Bikaner – 170 kms, 4 hours drive
Breakfast at hotel, drive Mandawa/ Bikaner, Sightseeing of Bikaner includes Bikaner Fort & local Bazaar; overnight at hotel.
Day 05: Drive Bikaner / Jaisalmer
Breakfast at hotel, drive to Jaisalmer, 5-6 hours drive. Overnight at hotel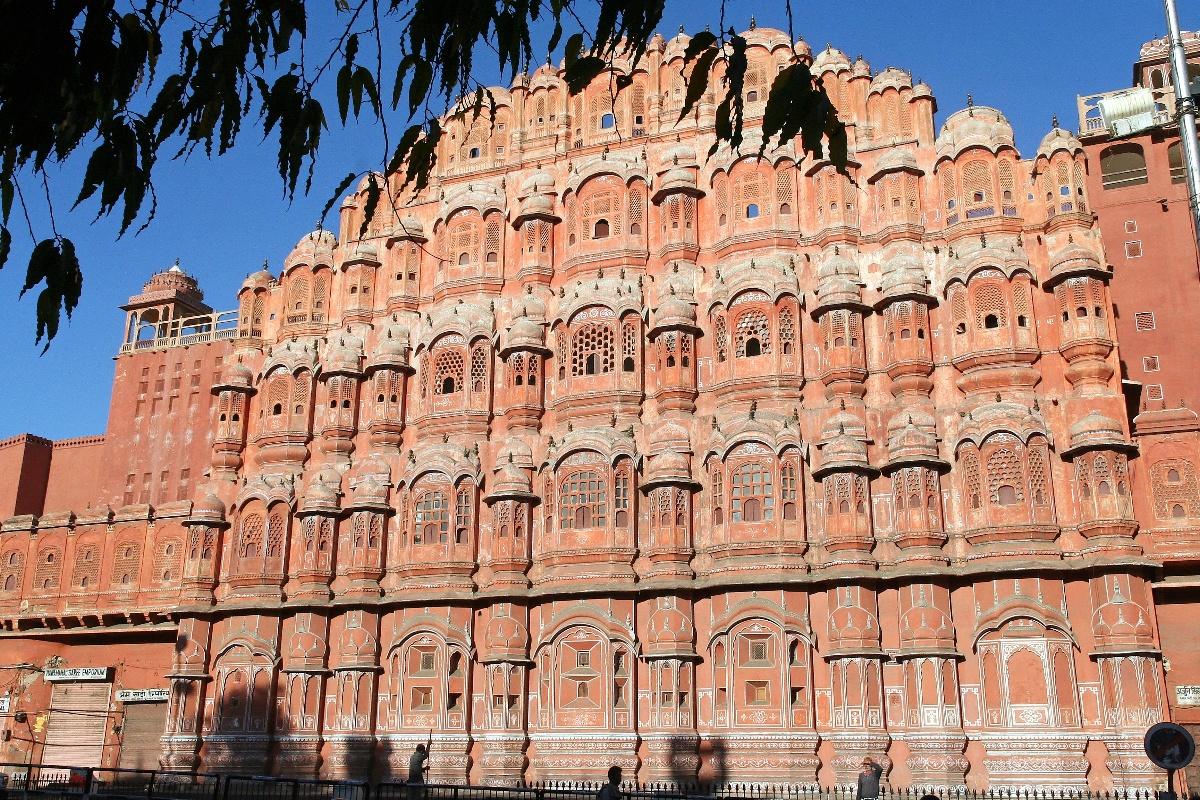 Day 06: Jaisalmer
Breakfast at hotel, sightseeing of Jaisalmer that lies in the heart of the Thar. People still live in ancient buildings dating from 12th to 15th century. Every house has exquisite carvings and filigreed work.Visit the different Havelies, Gadisagar Lake, Jaisalmer Fort & Bada Bagh. Overnight in Hotel.
Day 07: Drive Jaisalmer/ Jodhpur – 305 kms, 5 hours drive
Breakafst at hotel, drive to Jodhpur,, overnight at Hotel.
Day 08: Jodhpur
Breakafst at hotel, visit of the Meharangarh Fort, Moti-Mahal and Phool Mahal; Visit Jaswant Thada, an imposing Marble Memorium; Visit Mandore, the ancient capital of Marwar was abandoned for strategic reasons.
Day 09: Drive Jodhpur – Ranakpur – Udaipur – 250 kms, 5-6 hours drive
Breakfast at hotel, drive to Udaipur enroute visit Ranakpur Temples, overnight at hotel in Udaipur.
Day 10: Udaipur
Breakfast at hotel, full day sightseeing of Udaipur with boat ride; Visit the city palace, Jagdish Temple, drive around Fateh sagar Lake, Sahelion ki bari and Bhartiya Lok Kala Mandir; Boat ride on Lake Pichola; Also visit the island palace Jag Niwas in the lake; Overnight at hotel.
Day 11: Udaipur – Pushkar
After breakfast, drive to Pushkar, The place where the lotus fell was called Pushkar. It is one of the five sacred dhams (pilgrimage sites for devout Hindus.) Overnight at hotel.
Day 12: Drive Pushkar- Jaipur – 145 kms, 2-3 hours drive
Drive to Jaipur, Overnight at hotel .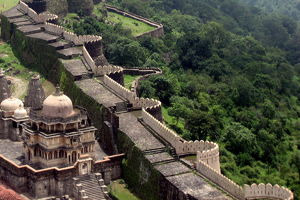 Day 13: Jaipur
Breakfast at hotel.
Visit Hawa Mahal – The most recognisable monument in Rajasthan, the Palace of Winds, was built in 1799 by Maharaja Pratap Singh. It was used as a place for the queens to observe the markets below, away from the public.
Amber Fort – Amber was the capital of Jaipur in ancient times. Raja Man Singh I built the fort of Amber in 11th century northeast of Jaipur. The Amber Palace is a good example of courtly gardens, landscaped with artificial lakes and terraces.
City Palace – The beautiful architecture of this palace combines elements of Rajput finesse, Mughal spaciousness and English linear planning
Jantar Mantar – An astronomical observatory built by Sawai Jai Singh II, is quite mordern for its times. Here the maharaja used to read skies, stars and forecast about the rainfall. Overnight at hotel.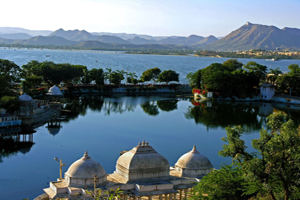 Day 14: Drive Jaipur – Agra via Fatehpur Sikri, (210 kms, 5 hours drive + 2 hours for visit of Fatehpur Sikri)
Breakfast at hotel, drive to Agra enroute visit Fatehpur Sikri – The deserted city of Emperor Akbar literally means "The city of victory". The audience halls, palaces and the mosques are still in a state of perfection as are the Tomb of Sheikh Salim histi, Panchmahal and the Buland Darwaza. Arrive Agra, Overnight at hotel.
Day 15: Agra
Breakfast at hotel, visit Agra – Agra is famous the world over as the "City of the Taj". THE TAJ MAHAL: One of the Seven wonders of the world, built by Emperor Shah Jehan in memory of his beloved consort Mumtaz Mahal, this beautiful mausoleum is pure white marble and an architectural marvel. AGRA FORT: The imposing fort on the banks of the river Yamuna is replete with priceless example of craftsmanship in the Mughal period, including the beautiful Pearl Mosque. It was designed and built by the Mughal Emperor Akbar in 1565 A.D.
Day 16: Agra – Delhi- Onward destination
Breakfast at hotel, drive to Delhi 220 kms, 4-5 hours drive, later transfer to airport for flight to onward destination.