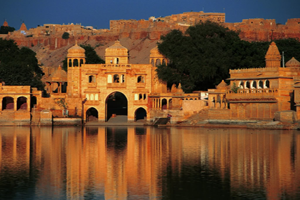 Day 01: Kolkata
Arrival Kolkata, overnight at hotel.
Day 02: Full day visit of Kolkata, overnight at hotel
Today the tour of this vibrant city is begun with the Jain Temple also known as the "Jewel Box Temple of Calcutta". It is situated in the northeast of the city. This temple of exquisite design and construction is dedicated to the 10th of the 24 Jain Tirthankaras and is an ornate mass of mirrors, colored stones and glass mosaics. After this we move to see Kumartolli (place where craftsman make idols). Kolkata is famous for its festivals (PUJAS) round the year and this is the place where the idols are made. It is very interesting to see the craftsman making idols without using any machinery. Finally we move to Marble Palace, situated in north Calcutta, it has a collection of statues and original paintings including works of Rubens and Sir Joshua Reynolds. It is a private museum owned by the Mullicks (Zamidars during the British period). We than move to College Street (one of asia's largest book market), have a cup of coffee at the famous "Coffee Shop" where one can see the young turks gossiping and feel the pulse of the culture.
After Lunch visit the PARK STREET CEMETRY and Kali Temple. It is a great pilgrimage center of the Hindus and is situated at Kalighat. The original temple was built some 350 years ago. A legend goes that when the corpse of sati, wife of lord Shiva was cut into pieces by the Sudarshan Chakra, one of her fingers fell here.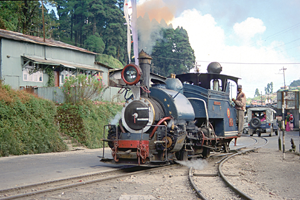 Day 03: Full day visit of Kolkata, overnight at hotel
Today the tour of this sprawling city begins with the Howrah Bridge; this bridge is built on river Hooghly and connects the city of Kolkata with the industrial town of Howrah. After which you are taken to the daily flower market to see the normal life of the common man with the different colors of flower. We now drive pass the Dalhousie Square where we see the Writers Building (State Secretariat), Raj Bhawan (Governor House), General Post Office Building, Kolkata High Court, Kolkata Town Hall and the St.John's Church. We than move to the Botanical Gardens situated on the west bank of river Hooghly covering an area of 273 acres. The main attraction of the botanical gardens is the giant size banyan tree that is said to have the second largest canopy in the world. Over here, you can find a plethora of beautiful orchids and other colorful flowers.
Immediately after Lunch we see the Victoria Memorial. It is a massive domed building of white marble from Rajasthan. It was inaugurated in 1921 by the Prince of Wales (later, briefly, Edward VIII). It houses a collection of Victoria memorabilia and also history related objects and documents on Bengal. In the park in which the memorial stands are statues of Queen Victoria, Lord Curzon and other figures of the Raj. Here, on weekends, people picnic, families meet for matchmaking, and transiting pilgrims bring flowers to the statue of "Maharani Victoria".
Continue on to one of the largest and most impressive museums in India, the Indian Museum, founded in 1814 on the basis of the collection of the Asiatic Society. Its widely varied exhibits include such oddities as a roomful of meteorites and a number of (stuffed) man-eating crocodiles. It has an impressive archaeology and sculpture department with a superb collection of Gandharan Buddhist art, as well as works from Khajuraho, Bhairat and many other important sites.
Day 04: Kolkata / Sunderbans, overnight in Sunderbans
8.30 am: Departure from Hotel, 11.00 am: Arrival at Sonakhali (Here the road journey ends and the cruise to beautiful Sunderban begins). 11.30 am: Departure by Boat for Dayapur. Tea/Coffee on Boat 1.15 pm: Arrival at Sunderban Tiger Camp, Dayapur (The resort is located right opposite the Sunderban Tiger Reserve Forest separated just by River Pitchkhali). 1.30 pm: lunch. 3.30 pm: Departure by boat for Sajnekhali Tiger Project Area for viewing Wild life, Sajnekhali Museum, Mangrove Interpretation Centre & Watch Tower. 5.30 pm: Return to Sunderban Tiger Camp. 6.00 pm: Evening Tea/Coffee with Snacks. Enjoy a Panoramic View from Watch Tower. Evening Get-Together. Folk Dance by Local Artists/ Wild Life Movie and Bonfire (during winter season only) 9.00 pm: Dinner.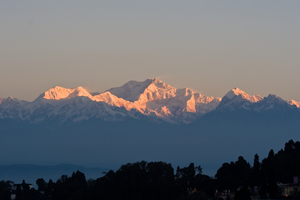 Day 05: Sunderbans
6: 30/5:30 am: Morning Tea.
8.00 am: A thrilling Boat Cruise inside creeks and dense forest (breakfast on boat during cruise) through numerous rivers while visiting Dobanke Watch Tower where the canopy walk inside the forest sends chills down your body (experience the life in which caged animals live in, while getting an all around view of the forest). Also visit the Spotted Deer Rehabilitation Centre. After which we cruise through Matla – Sea Face (the point from where Bay of Bengal can be seen) –Cruising back through the 5 river junction – to Pitchkhali.
1:00 pm: Lunch.
4.00 pm: Promenade around the Neighboring villages to interact with the Local Community at a typical Sunderban settlement to understand their local Art, Culture and Way of Life (how man and tiger coexist in such a difficult terrain. In simple words a "Rendezvous with the Rural Bengal."
5:30 pm: Evening Tea / Coffee with Snacks, followed by a Folk Dance by Local Artists/Wildlife Movie.
9:00 pm: Dinner.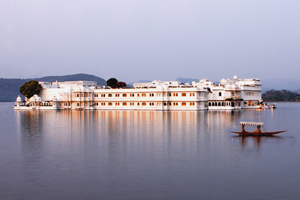 Day 06: Sunderbans / Kolkata, overnight at hotel
6.30 am: Morning Tea.
7.00 am: Visit to Sudhanyakhali Watch Tower and Cruise through Rivers and Narrow Creeks of Pitchkhali- Sarakhkhali-Sudhanokhali- Bonobibi Dharani (narrow creek) and visit the Watch-Tower followed by a cruise around the Islands of the Sunderban Tiger Project Area (Breakfast on Boat during Cruise).
10.00 am: Return to Sunderban Tiger Camp.
11.30 am: Lunch.
12.00 Noon: Departure for Sonakhali by Boat.
3.00 pm: Arrival at Sonakhali.
3.30 pm: Departure for Kolkata.
6.30 pm: Arrival at Kolkata
Timing may very depending upon tide.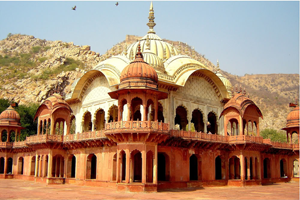 Day 07: Flight Kolkata / Bagdogra & then drive to Kalimpong
Transfer to Kolkata airport for flight to Bagdogra, on arrival at Bagdogra Airport, you will be met by our local representative who will assist you to board your vehicle to Kalimpong (3937 Ft / 1200 Mts, 85 km / 3-4 hrs.). Overnight at Hotel.
Day 08: Kalimpong
Visit Dello hills, Dr. Graham's Home, Flower Nurseries, overnight at hotel.
Day 09: Kalimpong – Gangtok
Drive to Gangtok (5500 Ft / 1677 Mts 85 kms / 3-4 hrs). Evening free to explore the town. Overnight at Hotel.
Day 10: Gangtok
After breakfast go out for sightseeing covering Rumtek Monastery (Old & New) & Ranka monastery. Overnight at Hotel.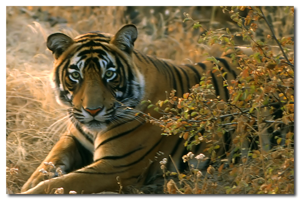 Day 11: Gangtok
After breakfast go out for sightseeing covering Droul Chorthen, Research Institute of Tibetology, Directorate of Handicraft & Handloom (Closed on Sunday), Flower Show & Enchey Monastery. Evening free to explore Gangtok.Overnight at Hotel.
Day 12: Gangtok – Darjeeling
Transfer to Darjeeling (7380 Ft / 2250 Mts, 110 kms / 4-5 hrs.). Evening free to explore the town.Overnight at Hotel.
Day 13: Darjeeling
Early morning tour to Tiger Hills (8364 Ft / 2550 Mts at around 4 AM) to view sunrise over Kanchenjunga Peak (subject to clear weather). On way back visit Ghoom Monastery. After breakfast day free for self activities.Overnight at Hotel.
Day 14: Darjeeling
Sightseeing of Mumbai & flight to onward destination Sightseeing of Mumbai – View the Gateway of India, the Hanging Gardens, and enjoy lovely views over the Arabian Sea. Late night transfer to International airport to board flight for home.
Day 15: Darjeeling – Bagdogra airport – Kolkata – Onward destination
Transfer to Bagdogra airport for flight to Kolkata& later connect flight to onward destination.